sepron the sea serpent the second book out of series one follows on from where book one left of tom and elenna are of to try and find the next beast and malvel from destroying the lands with another beast, joining him on his quest is his good friend elenna there trusty wolf silver and there glorious steed storm on there way to fight of the evils that stand in there way.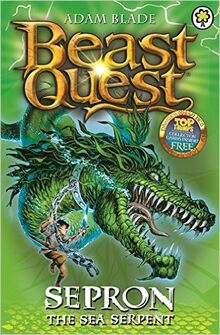 Ad blocker interference detected!
Wikia is a free-to-use site that makes money from advertising. We have a modified experience for viewers using ad blockers

Wikia is not accessible if you've made further modifications. Remove the custom ad blocker rule(s) and the page will load as expected.